cZeus Maths Challenger
An essential hobby that continuously stimulates numeracy throughout life. cZeus nourishes mathematical skills as Scrabbles does for words.
It is for any age group from 9-99 years old. No prior formal maths training is required to solve cZeus puzzles other than basic numeracy and logic.
Read more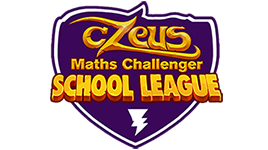 cZeus School League
Are you tired of hearing 'Millennials are lazy', baffled by your six-year old's homework or maybe wondering if maths skills will come naturally once you finish school?
It's time to take action.
Improve your maths skills in minutes with cZeus School League, play on the train, walking to school or while watching TV.
Read more